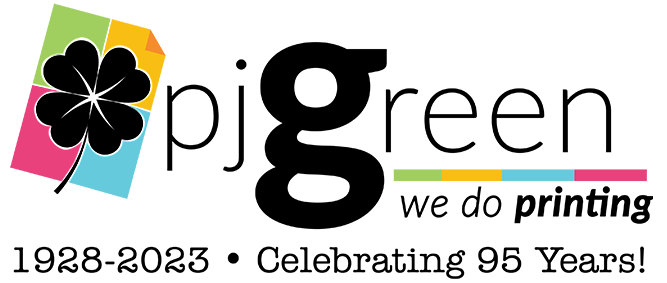 On Friday, March 17th, PJ Green, Inc. will be celebrating their 95th Anniversary in Business! PJ Green will host celebrations throughout the year to commemorate this milestone.
PJ Green Inc. is one of the largest variable printing companies in the Northeast and was established in 1928 by Philip J. "PJ" Green as PJ Green Advertising Service. Philip's sons, Terry and Pat, joined their father and continued to build the business. Today, Terry's children run the company and with the recent addition of PJ's great-grandchildren, the company is now a fourth-generation family business. In keeping with the family culture, many employees have established a long career there as well. PJ Green is poised to continue its success by retaining its dedicated employees and expanding into vertical markets.
PJ Green, a certified WMBE business, is also a certified RecycleOne operation that uses environmentally safe inks and fluids without toxic emissions and waste.